| | | |
| --- | --- | --- |
| | | Chan Wa Online |
e - mag
Year 1999
The Computer Fest 1999 was conducted successfully with the participation of the following companies from Seremban:
PC Partners
First Integrators
Informatics www.informatics.edu.my (Wisma Informatics, 443 Jln Tun Dr Ismail, Seremban)
Pelangi Computers
We express our sincere thanks to all the above participating companies for their cooperation in making this Fest a success. Our aim has been to introduce the latest hardware and software, as well as the courses available that they can introduce to students of our school students and teachers.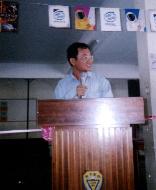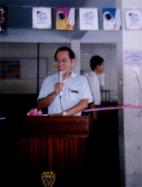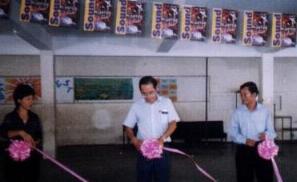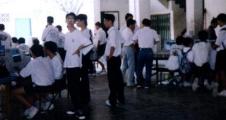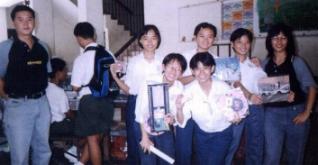 Keputusan Pertandingan Muzik Sekolah-sekolah Negeri Sembilan 1999 (Peringkat Sekolah Menengah Daerah Seremban)
1. Solo minus one (lelaki) – johan (Wong Chee Hoong)
2. Muzik solo (piano) – Naib Johan (Teo Li Chin)
3. Nyayian berhamoni - Naib Johan
Wang Chee Hoong, Ong Zhing Yu, Johann Ye, Lim Chai Ling, Tham Pei Qi, See Yik Ling
4. Solo minus one (perempuan) – Tempat Ketiga
See Yik Ling
5. Tarian Rampai – Tempat Ketiga
Cheong Yih Eng, Lim Chiew Mei, Melissa Tan, Ho Wei Shan, Ng Pui See, Tee Siow Chin, Lee Li Wah, Cheong Siew Mei
Ground-breaking Ceremony for Chan Wa Branch School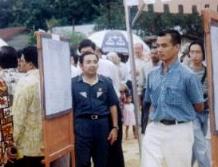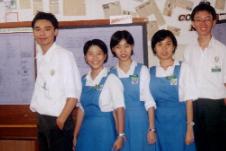 The exhibition team.
Visit to PCFair 99
Download for a larger picture.
Mailto : smjkchanwa@po.jaring.my
Created By SMJK Chan Wa
Computer Club Students & Internet Team
Officially Launched on April 1999
last update: 07/21/01